---

Dragon Medical Practice Edition 2
Speech-Enable and streamline your workflow
Accelerate EMR adoption
Document patient care instantly, efficiently and profitably
Create more complete and accurate records
Fulfill Meaningful Use criteria quickly
Achieve higher reimbursement levels
Enjoy the practice of medicine and increase patient satisfaction
---
Physician Challenges

How to spend less time typing and clicking inside the EMR

How to reduce or eliminate transcription costs

How to document care quickly and accurately inside the EMR

How to create a more profitable practice

How to provide a higher quality of patient care
---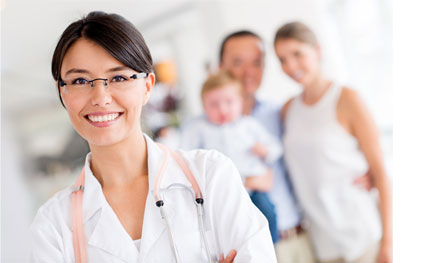 The Solution
Dragon Medical Practice Edition 2 empowers clinicians to dictate notes and treatment plans directly into the EMR to produce more robust and accurate descriptions of each patient encounter. Specifically designed to expedite the adoption of EMR systems and increase efficiency for medical practices with 24 physicians or less, Dragon Medical Practice Edition 2 allows healthcare professionals to spend less time on documentation and transcription so they can create more time for quality patient care and subsequently achieve higher reimbursement levels.
---
Features
More than 99% accurate out-of-the-box
Over 90 medical specialty and subspecialty vocabularies
Technology that supports dictation in your own words for "once and done" documentation
Supports HIPAA patient confidentiality guidelines
Customizable macros to further accelerate time saved on dictation of frequently used terminology and text
Advanced engine for faster recognition speeds
Regional accent support
Bring it together
Vector Computer Technologies, Inc. has over 15 years experience providing
professionals with speech recognition and document management solutions.
Call or email us today for a complete analysis of your workflow and let us help
you find the right voice recognition solution. We provide fully integrated
solutions for most EMR systems.
---
---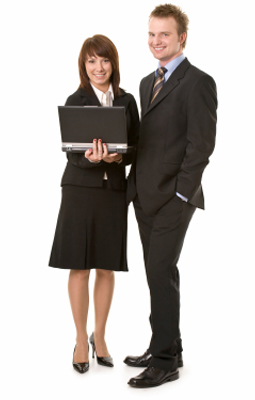 Dragon® NaturallySpeaking 12 Legal
Speech Recognition for the Legal Community
Thousands of legal professionals worldwide have already adopted Dragon® NaturallySpeaking® 12 Legal to increase productivity and reduce transcription costs. Law firms and legal departments can create contracts, dictate briefs, and draft court documents or email messages three times faster than typing – all with up to 99% accuracy.
Dragon NaturallySpeaking 12 Legal offers a preconfigured legal vocabulary that includes more than 30,000 legal-specific terms and phrases, and it even formats citations. Lawyers can browse through briefs or consult notes while entering text directly into virtually any Windows-based application, including the Microsoft Office suite and most case management programs...
read more >>
---
Dragon® NaturallySpeaking 12 Professional
Work Faster and Smarter
Dragon® NaturallySpeaking® 12 Professional is the ideal solution for busy corporate professionals – such as those in the government, insurance and education industries – to create documents and emails, fill out forms, and streamline workflow tasks – all by speaking.
Users can turn voice into text with up to 99% accuracy more than three times faster than most people type. Dragon NaturallySpeaking 12 Professional offers seamless compatibility with Microsoft Office, and users can dictate, edit and navigate menus in virtually any Windows-based application...read more >>
Dragon® NaturallySpeaking 12 Premium
Create Email, Documents and Spreadsheets – All by Voice
Dragon® NaturallySpeaking® 12 Premium gives small business and advanced PC users the power to create documents, reports and emails three times faster than most people type. All with up to 99% accuracy. Surf the Web by voice or dictate and edit in Microsoft Word and Excel, Corel WordPerfect, and most other Windows-based applications.
New Dragon Voice Shortcuts collapse common multi-click tasks into simple voice commands. Or create custom commands to insert blocks of texts and images — such as name, title, and signature — with a single voice command. Format and delete text faster than ever with Quick Voice Formatting. Users can choose to work with a Bluetooth microphone, and they can even dictate into a digital recorder when they're away from the PC... read more >>
---
Dragon® Bundles / Upgrades / OLP:
Work Faster and Smarter
BUNDLES:

Bundles for Dragon Medical Practice Edition 2, Legal, Professional and Premium may contain wireless Bluetooth headsets, digital recorders, microphones, and/or PDF converters. Please contact one of our representatives for more information regarding the different bundles we may offer.
UPGRADES: Dragon NaturallySpeaking version 12 brings together the best technologies to create the most accurate, easiest-to-use, powerful speech recognition software ever!
Use the chart below to find out if an upgrade package is available for your current version of Dragon NaturallySpeaking. These upgrades require that a previous version of Dragon NaturallySpeaking be installed on your computer. If there is no upgrade package for your version and edition of Dragon NaturallySpeaking, you must buy the full product. If you currently have Dragon NaturallySpeaking 10 and up, your user profiles and customized words will be upgraded.
Upgrades to Dragon NaturallySpeaking software products and services are available directly from Vector Computer Technologies, your certified Dragon NaturallySpeaking Solutions Provider Partner.
Be sure to check the system requirements page for each edition to make sure your system is ready to run Dragon NaturallySpeaking 12. If you're not sure which edition of Dragon NaturallySpeaking you need, please contact us.